Are you looking for something to do besides your Miami swim with dolphins tour and is very educational and hands on for a toddler (3 years old & up)? Well if you answer yes, the Miami VIP Touch and Feed program maybe what you are looking for. Of coarse, you don't have to be toddler to enjoy this amazing, hands on private tour. You will get to touch and feed all these animals for 5 – 10 minutes and all from a safe platform, dolphins, sea lions, birds and reptiles. This private 2 hour tour is just you and your family and friends. The maximum size of the group is 6 person. You can not beat the value of this VIP tour.
Here are some general information on the Touch and Feed VIP Tour….
A 2 1/2 hour out of water experience with each animal, which includes touching, feeding with a dolphin, sea lion, manatee, rays, birds & reptile. Perfect for non-swimmers and young guests!
In this program you will not be going into the water with any of the animals.
The Touch & Feed VIP Tour is a private tour, no other guests. This is why an observer can not sign up for this program.
This tour must be booked 48 hours or more in advance, NOT less than 48 hours.
You must at least 3 years old and up.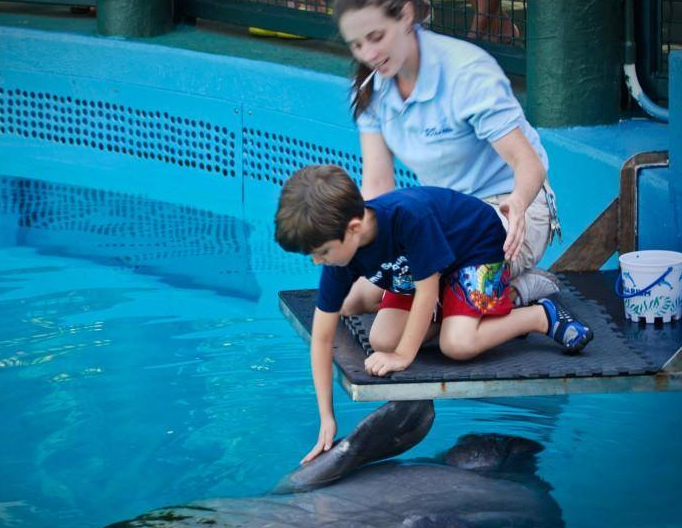 Click Here for more information and pricing.
More VIP Touch and Feed Private Tour and Pricing <<<<<
If you have any questions, please leave a comment here.