Miami Swim with Dolphin Tours and Tickets
---
Your one stop shop for dolphin interaction in South Florida! Our customers have a great time with the dolphins in Miami. Don't take our word for it, read the Google reviews we have. < READ REVIEWS >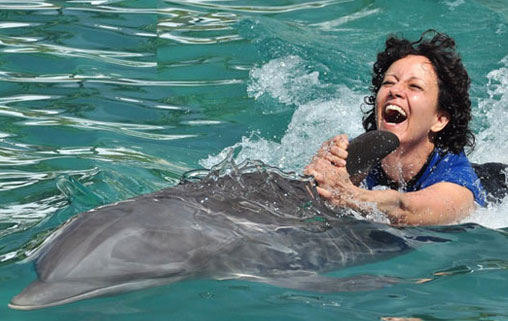 You will spend 20 to 30 minutes in deep  & shallow water where you get to pet, play, kiss, and get at 1 ride with the dolphin, plus shows & exhibits… More Info
From $219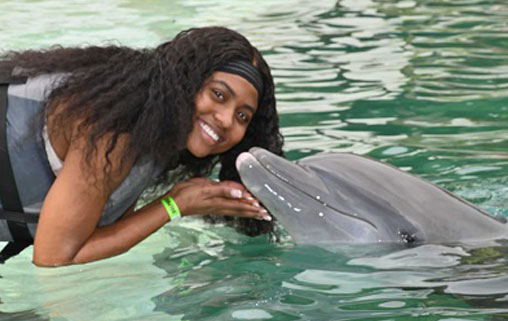 You will spend 20 to 30 minutes in shallow water only where you get to pet, play, kiss, and do tricks with the dolphins, plus shows & exhibits… More Info 
From $159 Adult / $119 Child
You will spend 20 to 30 minutes in deep  water and a platform where you get to pet, play, kiss, and get at 2 rides with the dolphins, plus shows & exhibits…More Info
From $249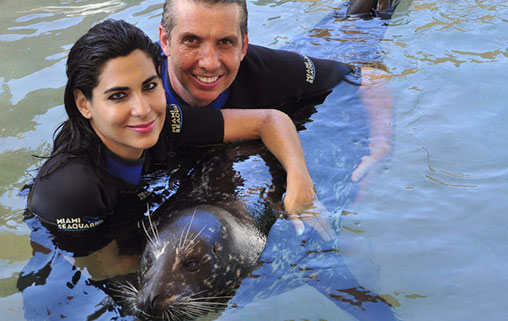 You will spend 20 minutes in shallow water where you get to pet, play, kiss, and other behaviors with the seals, plus shows & exhibits…More Info 
From $139 Adult / $99 Child
Take the Plunge Today!
---
Take the time and immerse yourself in the adventure of a lifetime with Miami swim with dolphins tours and tickets in crystal clear waters. You need to stop taking mediocre vacations that you will never remember and create a vacation that will make waves of emotions within you. With the Miami dolphin programs, you will plunge into the remarkable world of these powerful marine mammals and come face to face with bottlenose dolphins and other majestic cetaceans. You don't need to ask yourself anymore the question "where to swim with the dolphins in Miami?" because you have come to right website..
General Admission to Park Included
---
When you purchase your Dolphin Program, it also includes General Admission to the park where you get to see Shows and Exhibits. You will have the opportunity to see Dolphin and Sea Lion Shows and Exhibits that include Aquariums, Birds, Reptiles, Sting Rays and other exotic animals. With your dolphin program, you can easily spend 3 to 4 hours in the park.